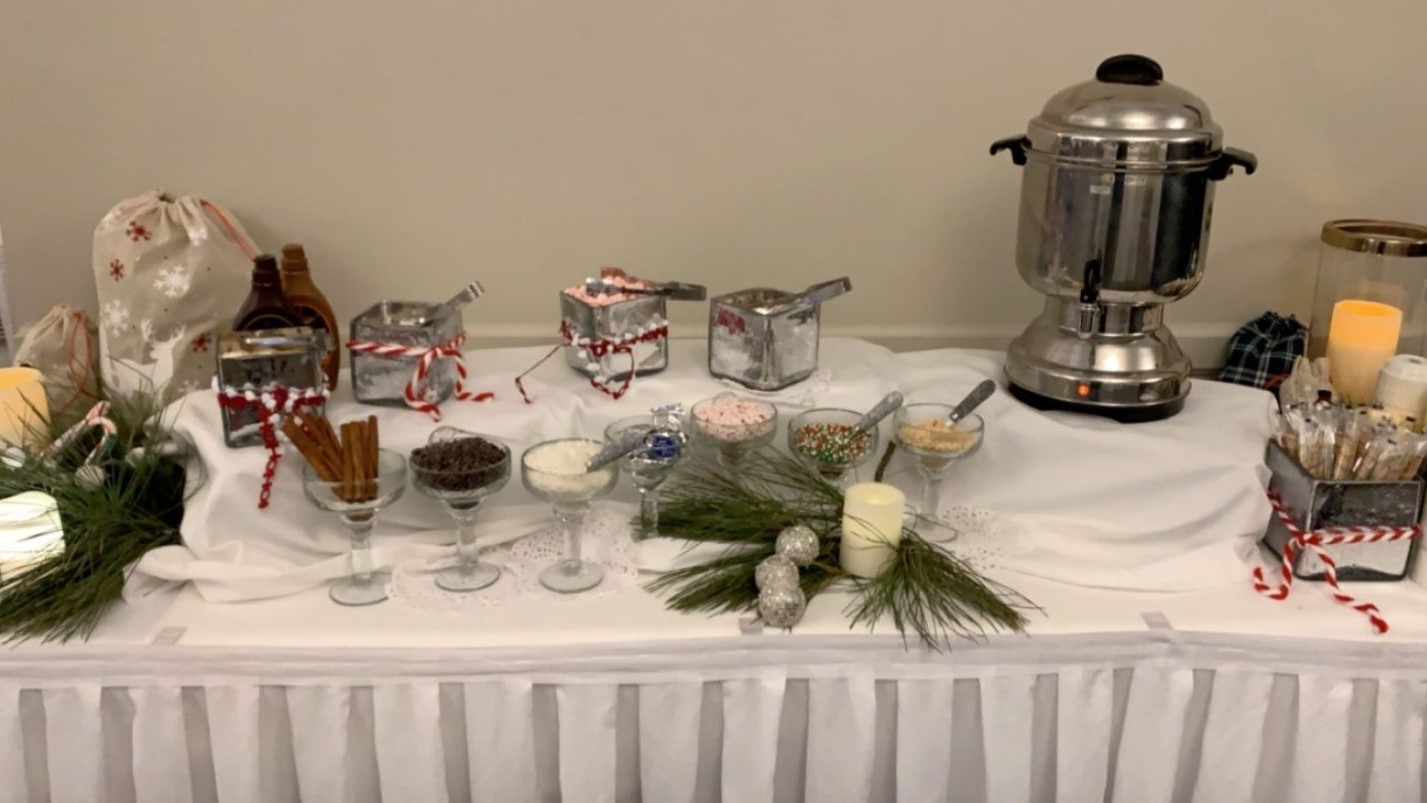 Hot Cocoa Bar
Create a little winter warmth and festive feel to your event with a Hot Cocoa Bar. This is an option beyond the usual non-alcoholic and alcohol beverages that gives your guests an interactive option to create their own cocoa creation.
Made with fresh milk, chocolate and cream the cocoa is beyond the powder version. Served with peanut butter dust, sprinkles, chocolate morsels, peppermint chips, whipped cream, caramel and chocolate sauce, cinnamon sticks, coconut, and what would a Cocoa be without marshmallows? vanilla, cinnamon, peppermint mallows are all there!
Serves 100+ (not all will partake, plenty for 150 guest list) - $125.00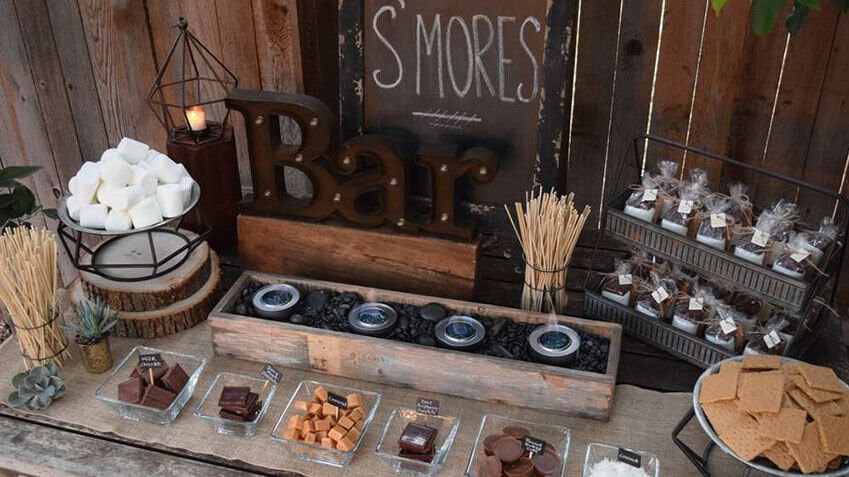 Smores Bar
Unlike any other, you'll make your s'more with premium North Mallow™ gourmet marshmallows, decadent Ghirardelli chocolate, and a variety of graham crackers or Oreo wafers - a gooey, mouthwatering taste that you create!
Smores are priced per person and flexible depending on options you choose.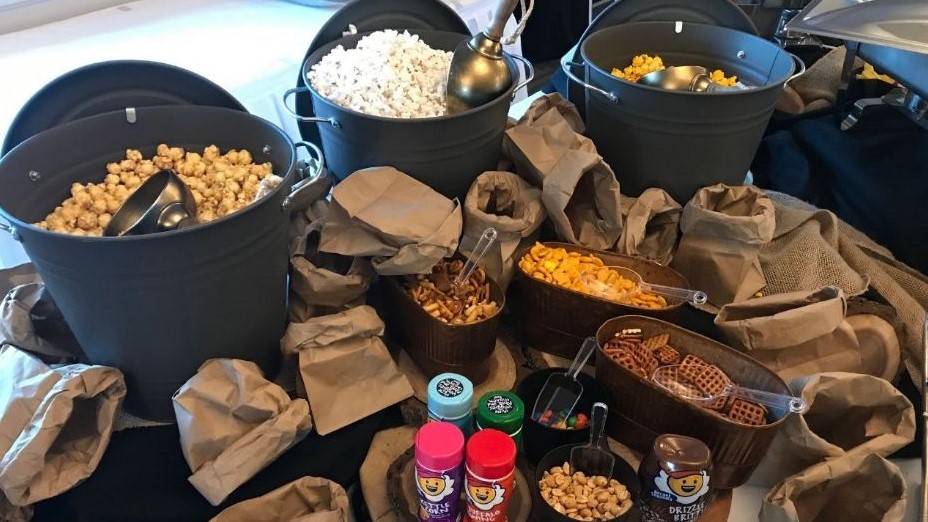 Popcorn Bar
Rustic layout of Caramel, Cheese and white popcorn in copper tins with gold scoops. Add-in bar includes M & M's, Roasted Peanuts, Ghardetto's, Goldfish, Pretzels, flavor dustings of kettle, cheese, jalapeno, butter and chocolate drizzle served on wood slices, burlap and black.
Caramel and Cheese serves 60, white up to 100 - $125.00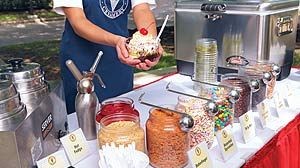 Soft Serve Ice Cream Bar
Soft serve machine serves 60-100 3 oz servings of your choice of Chocolate or Vanilla ice cream. Add-in bar includes Slivered Almonds, M & M's, Chocolate mini chips, Gummy bears, Sprinkles, Whipped Cream, Cherries, drizzle syrups of Chocolate, Caramel and Strawberry. Bowls and spoons provided.
60-100 servings - $260.00

Our fully stocked bar is always available to serve your guests, and many hosting options are available. A great option is to host happy hour, as dinner is served the bar will go to cash bar. This option allows you to host for happy hour while keeping it budget friendly.
Bar set-up fee $75.00
Kegs: Domestic $250.00, Imported $350.00